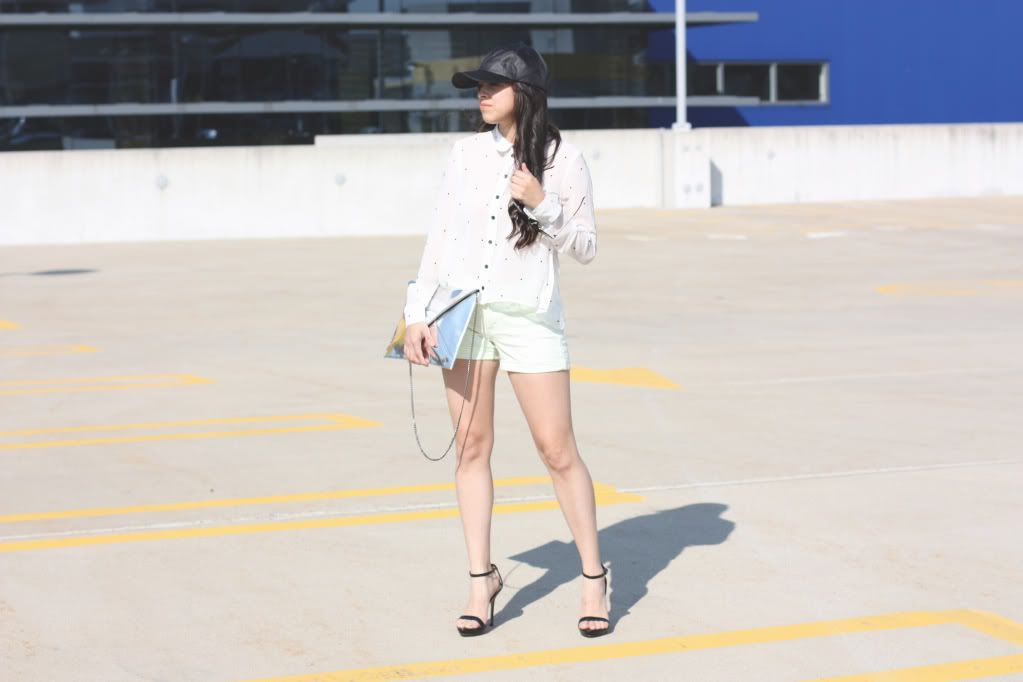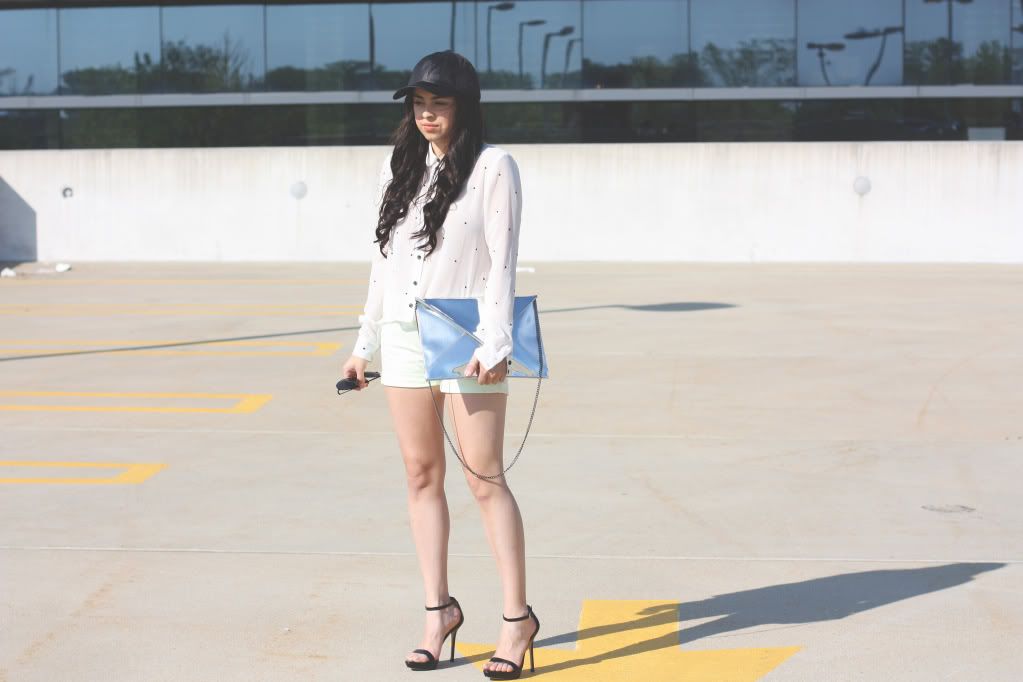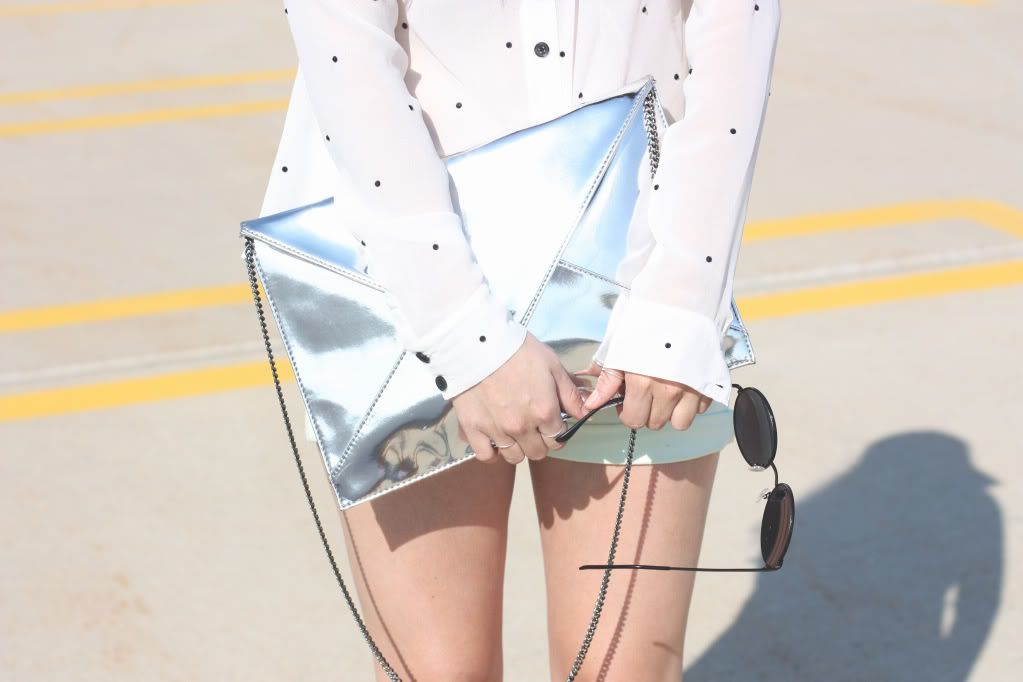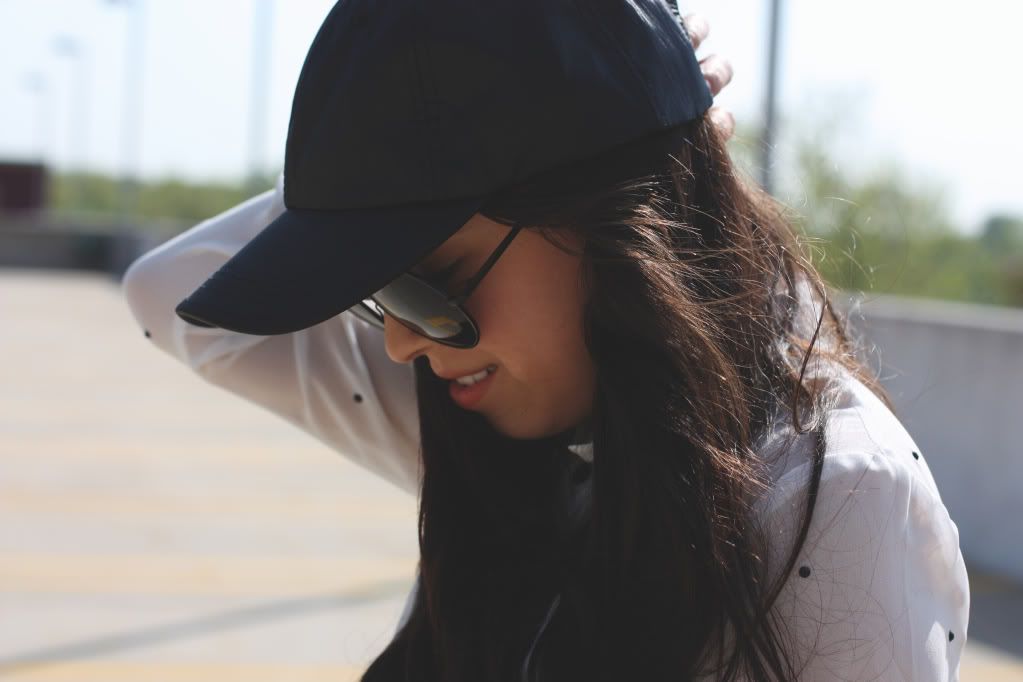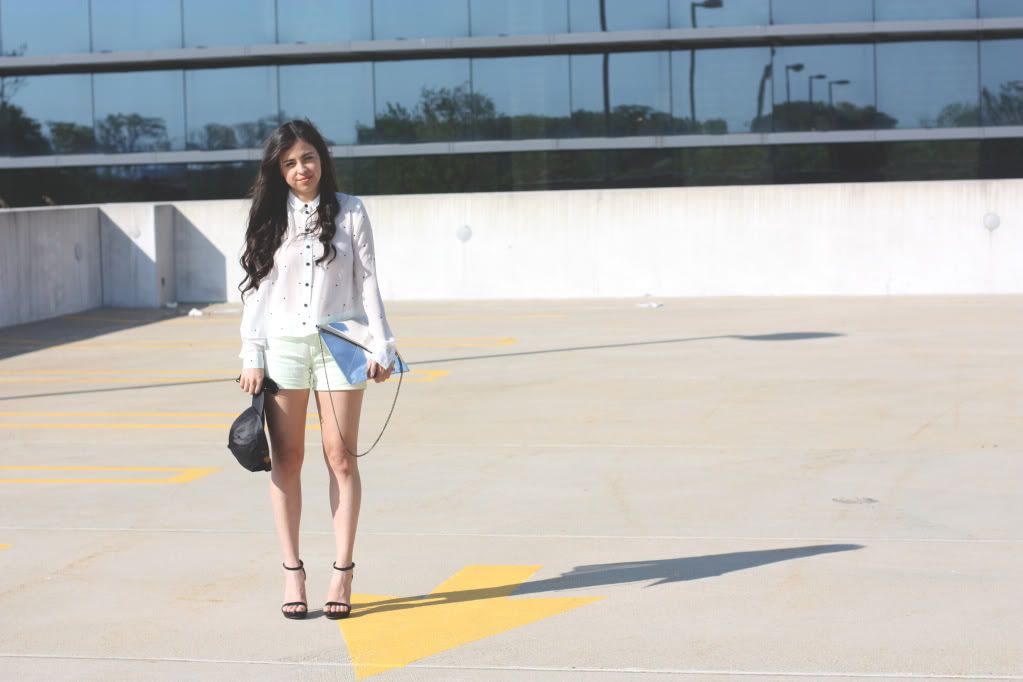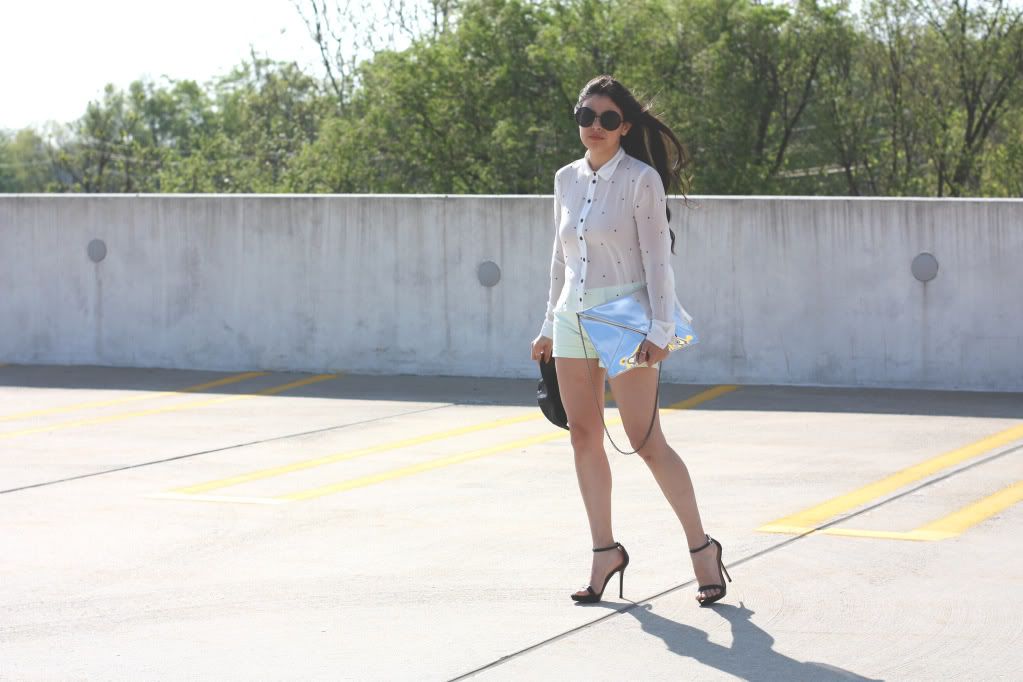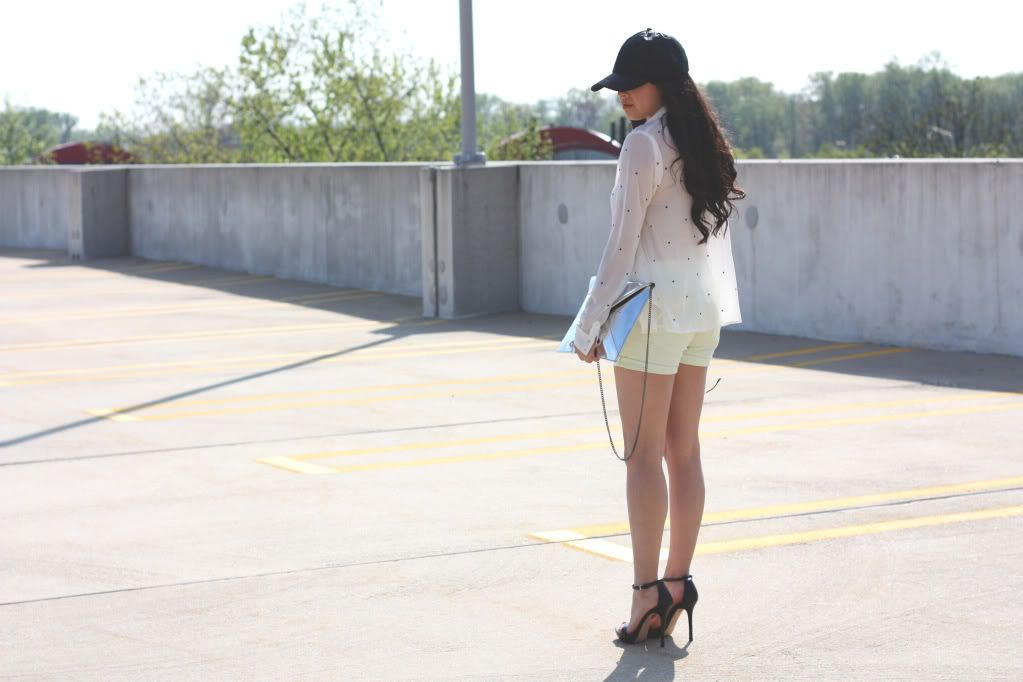 cooperative shirt, madewell shorts, zara shoes and bag, sample sale hat, ebay sunglasses.

Being busy constantly has led to mixing my usually girlish side with a pinch of sportiness I have not gravitated towards previously. I threw this hat into my bag at the last sample sale I attended partially as a joke since I'm not a huge fan of how I look in hats, but this bad hair day had me surprise reaching for it. Somehow, I liked what it did for this simple outfit I had on last week.
Also, the hunt for the perfect mint green shorts ended here when these Madewell shorts and I made eye contact. The hat and shorts have been circulating the past week in my current favorites pile on the beautiful mess that is the floor corner of my room.